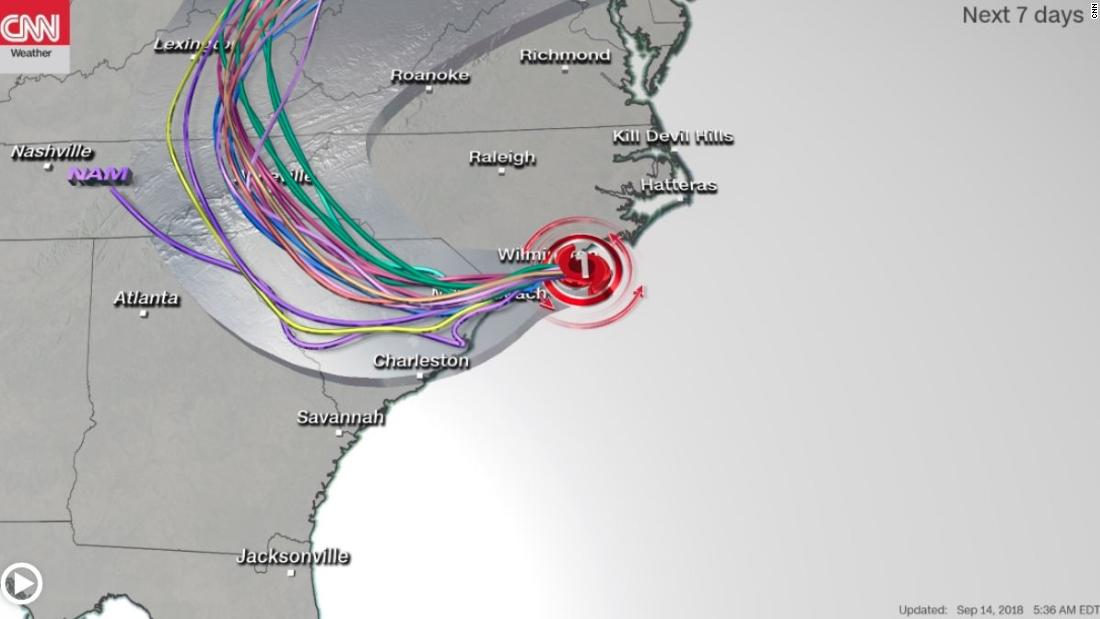 Where is the storm now?
When is landfall?
Florence's center approached the North and South Carolina coasts late Thursday and Friday. The actual landfall — that is, when the center of the eye reaches land — will be after daybreak Friday.
What's the biggest threat?
Wind often gets the headlines, but water is the thing that's most responsible for deaths in a hurricane. And Florence will bring water. It'll pour down from the sky in heavy rain bands. And it'll come up from the ocean in storm surge.
What states are affected?
The two Carolinas — North and South. Then — as the storm moves inland — Georgia, Virginia and Maryland will also be in peril.
What's been the impact so far?
More than 22,000 patients evacuated from hospitals in South Carolina.